The Red Beans Roadshow is a restaurant pop-up series that takes a New Orleans' trademark Monday-night tradition on the road. The roadshow pairs writer/photographer Pableaux Johnson with a local host chef for a night of good, simple food,  and camaraderie.
Modeled on Pableaux's New Orleans home-based tradition, each event features a hearty Louisiana supper (red beans and rice, skillet cornbread) combined with the whims of our host chef (starter and dessert courses). Less a dinner party than an informal family supper, diners are encouraged to belly up to the table and break cornbread with friends and strangers alike.
The Red Beans Roadshow now regularly holds events in Washington DC, Atlanta, New York and Nashville. Pableaux is on the road now, teaming up with an amazing roster of fantastic chefs in cities across the US. Get the Red Beans Road Shown Schedule
It all adds up to a great, informal night of Louisiana culture, with a nice slab of crunchy cornbread on the side. All attendees get some sample Camellia Red Beans to take home with a Red Beans and Rice recipe card.
Some of the great chefs that have graciously hosted the Red Beans Roadshow:
Jimmy Bannos, Heaven on Seven, Chicago
Jean-Paul Bourgeois, Blue Smoke
John Fleer, Rhubarb, Asheville
Ann Cashion, Johnny's Half Shell, Washington DC
Bill Smith, Crook's Corner, Chapel Hill
Lee Gregory & Joe Sparatta, The Roosevelt, Richmond
Jeff Wall, Kimball House, Atlanta
David Wondrich, Cocktail Legend, New York City
St. John Frizell, Fort Defiance, Brooklyn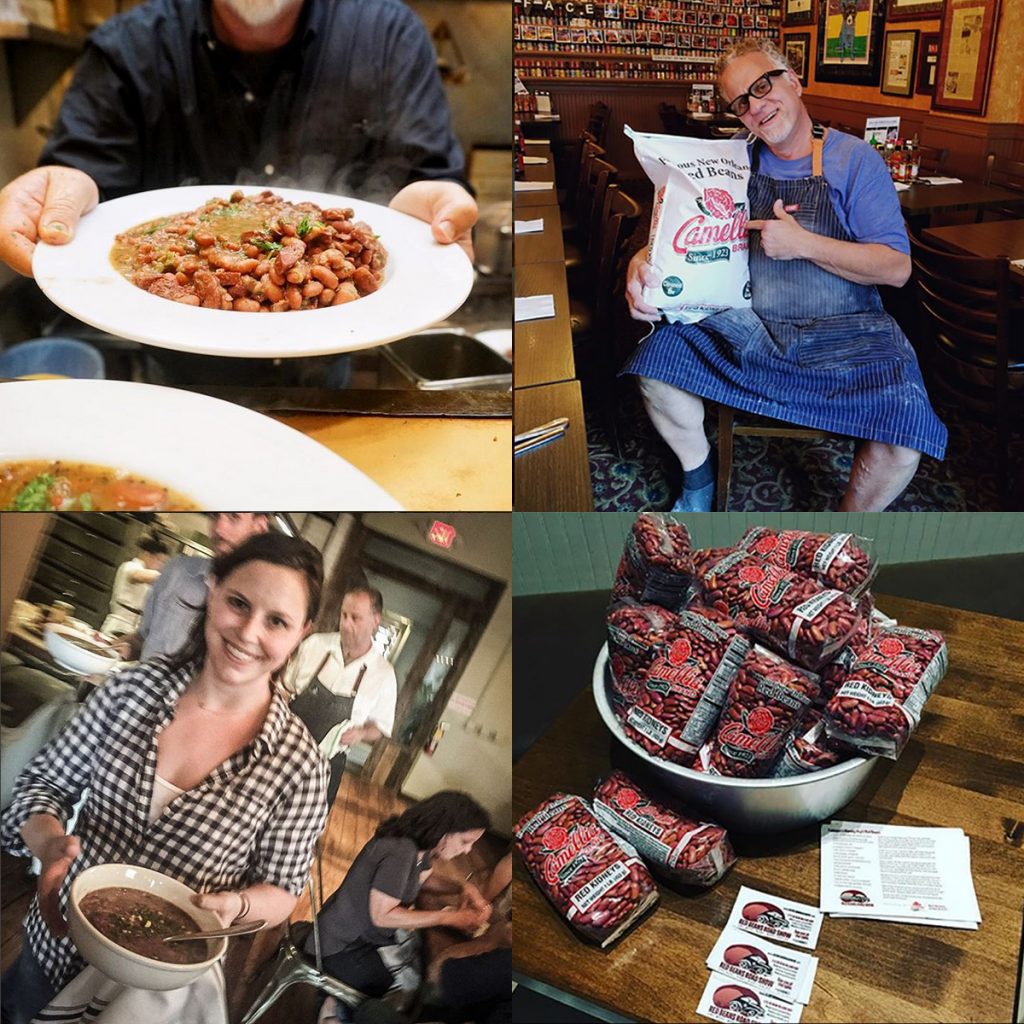 If you're interested in hosting a Red Beans Roadshow at your establishment, Contact Pableaux Johnson.